New York City
The Peanuts Global Artist Collective has found another retail home with Macy's! Starting this May, the collection will set in 100 Macy's stores nationwide and macys.com. The exclusive unisex collection will feature unique works from artists FriendsWithYou and avaf in products for adults and kids ranging from denim jackets, t-shirts, hoodies to hats, onesies, water bottles and skateboards.
Dozens of oversized, Snoopy-inspired dog bowls designed by world-renowned artist Rob Pruitt dotted the sidewalks of Chelsea last September, providing neighborhood pooches an opportunity for a water break, while their two-legged companions drank in the next wave of amazing Peanuts-inspired public art.
Groundbreaking retailer Story participated in The Peanuts Global Artist collective as the first NYC retail home of the project, featuring a wide variety of exclusive merchandise!
Follow the historic streets of the Hudson Square Neighborhood and discover several oversize hand-painted artist murals around the neighbrhood.
The Murals
Rob Pruitt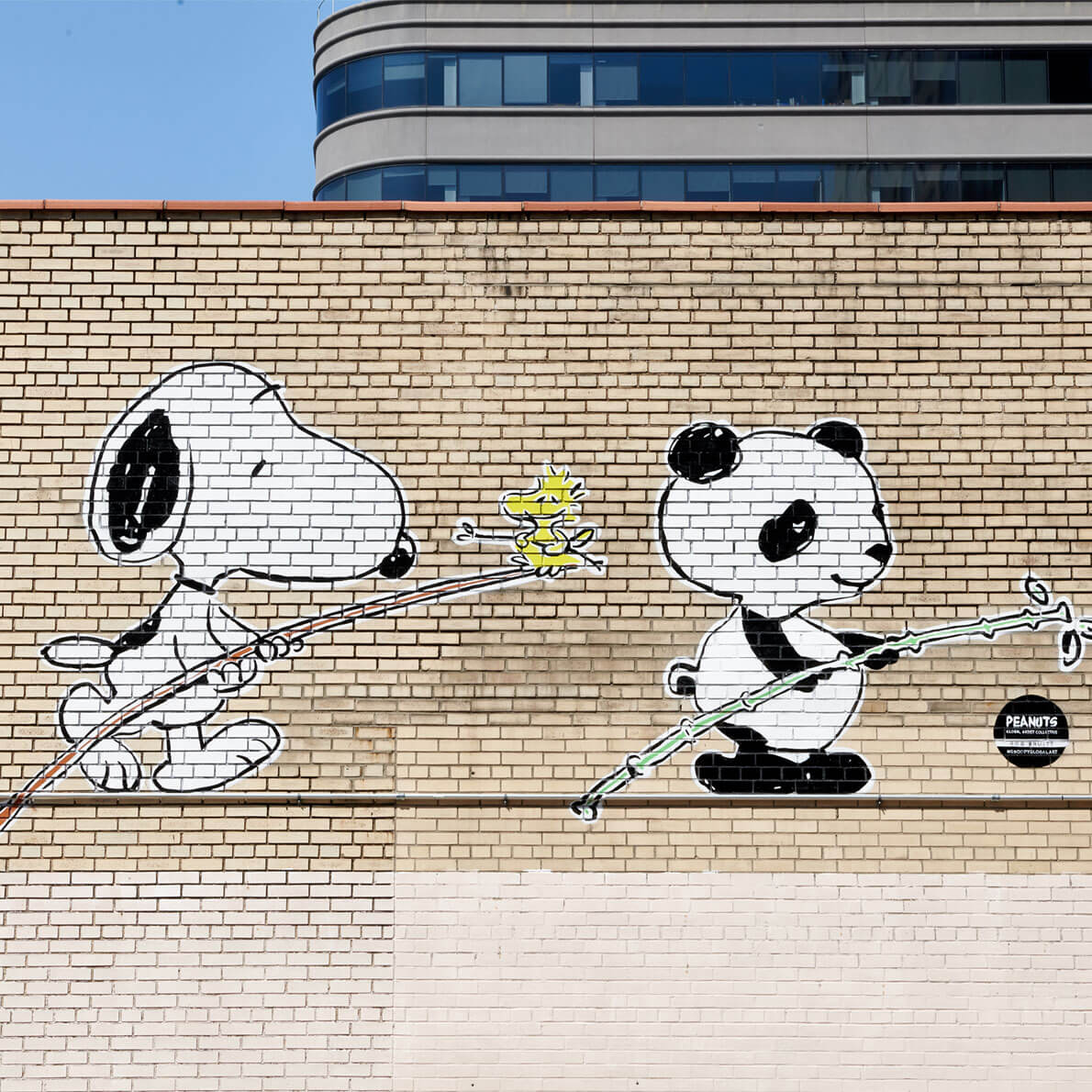 Kenny Scharf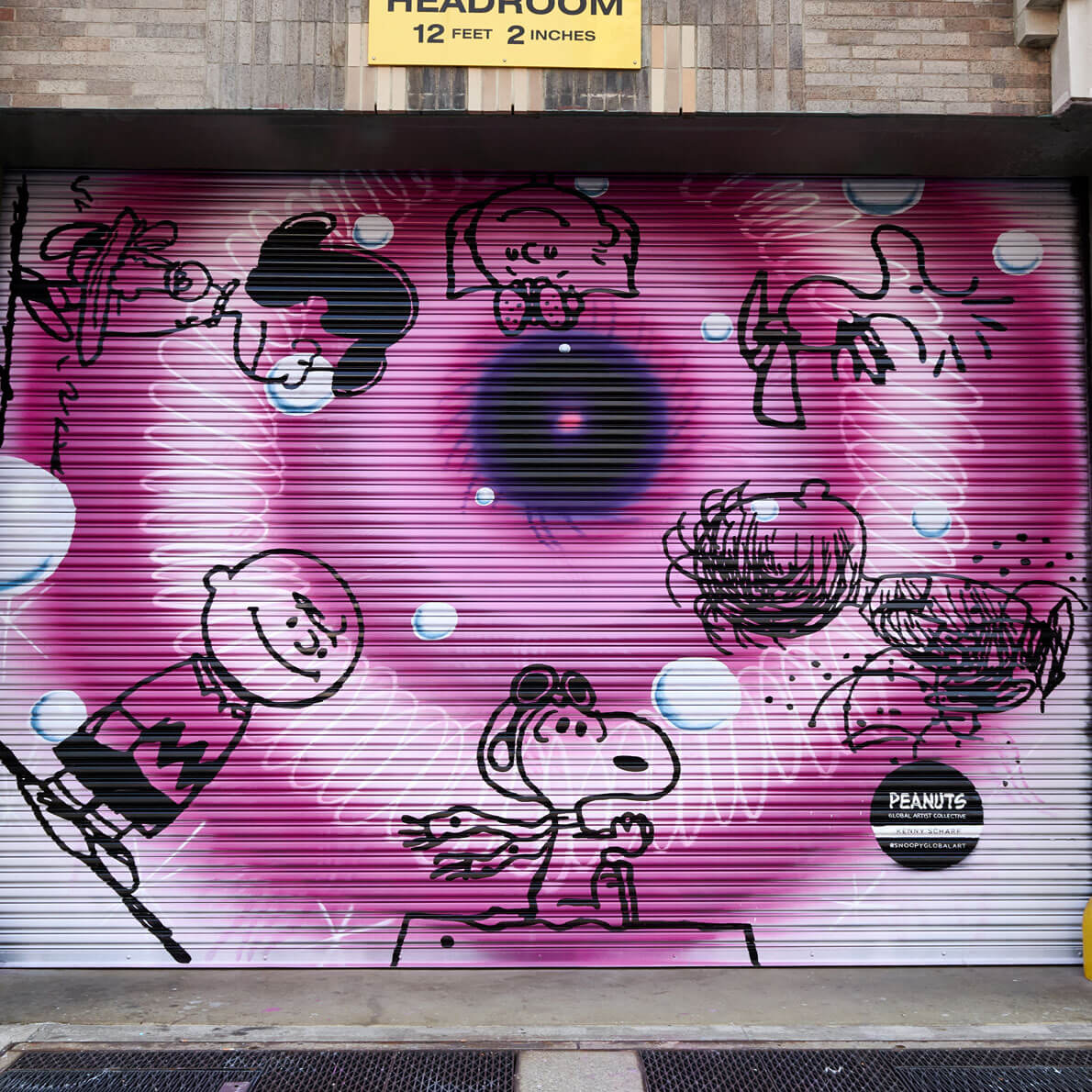 Nina Chanel Abney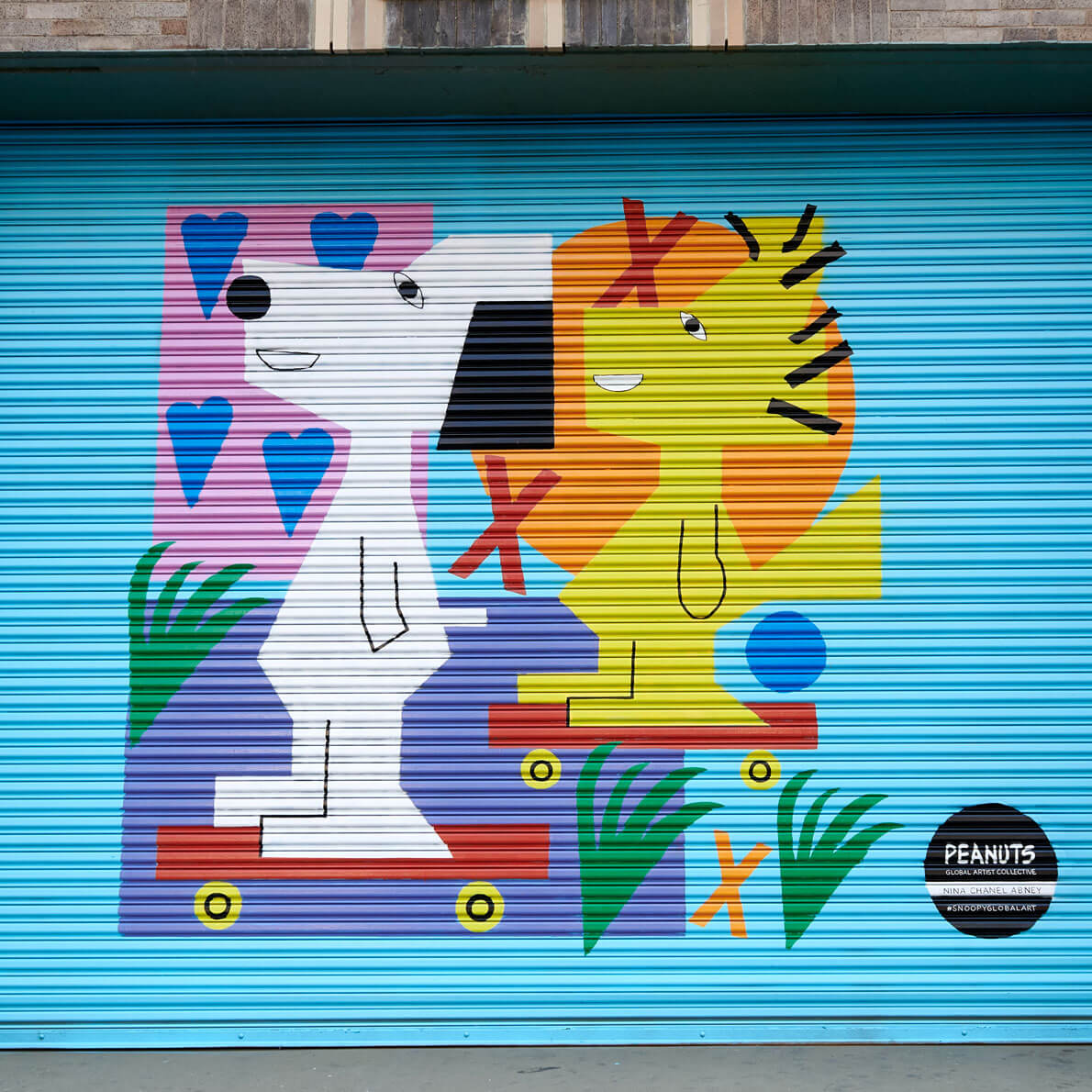 Tomokazu Matsuyama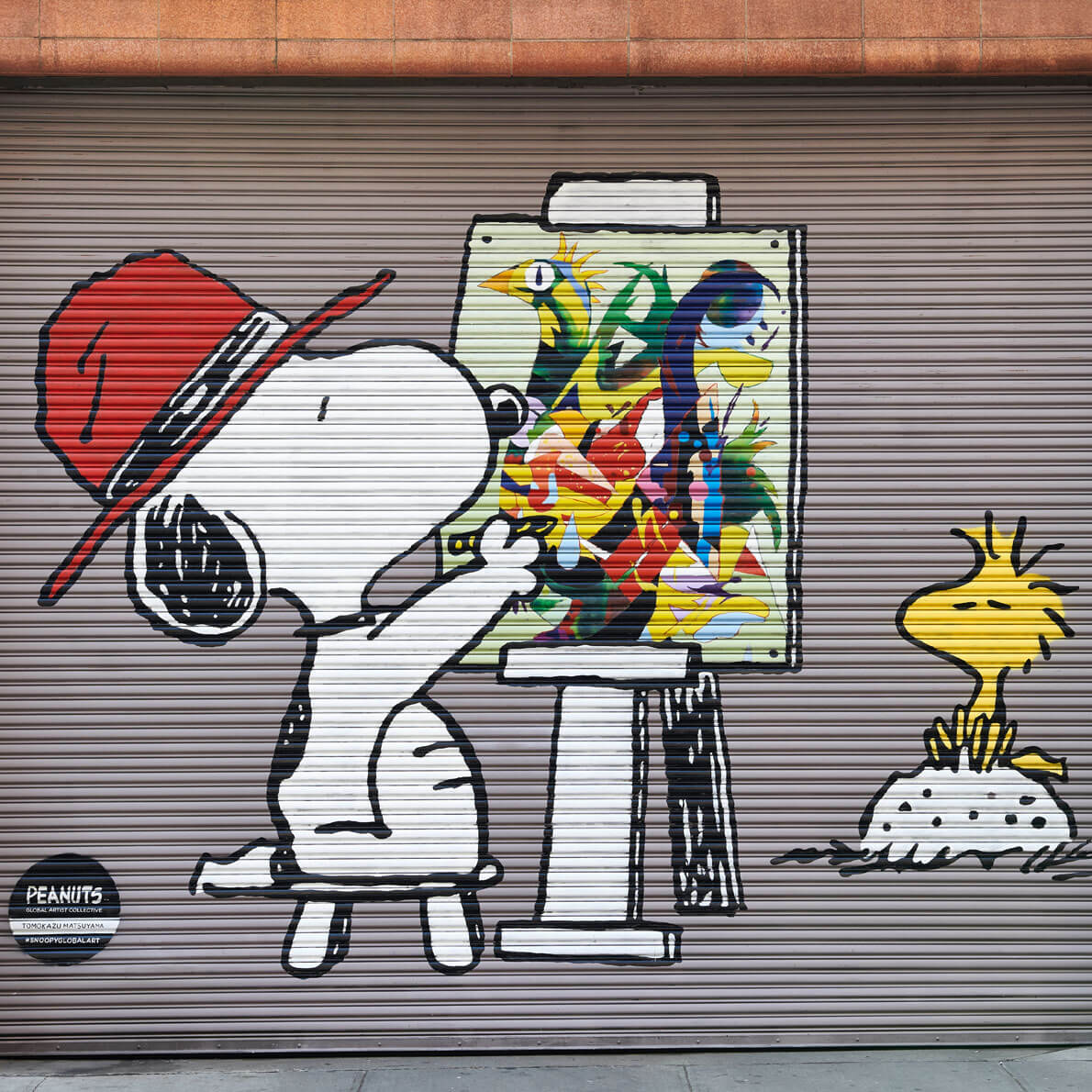 FriendsWithYou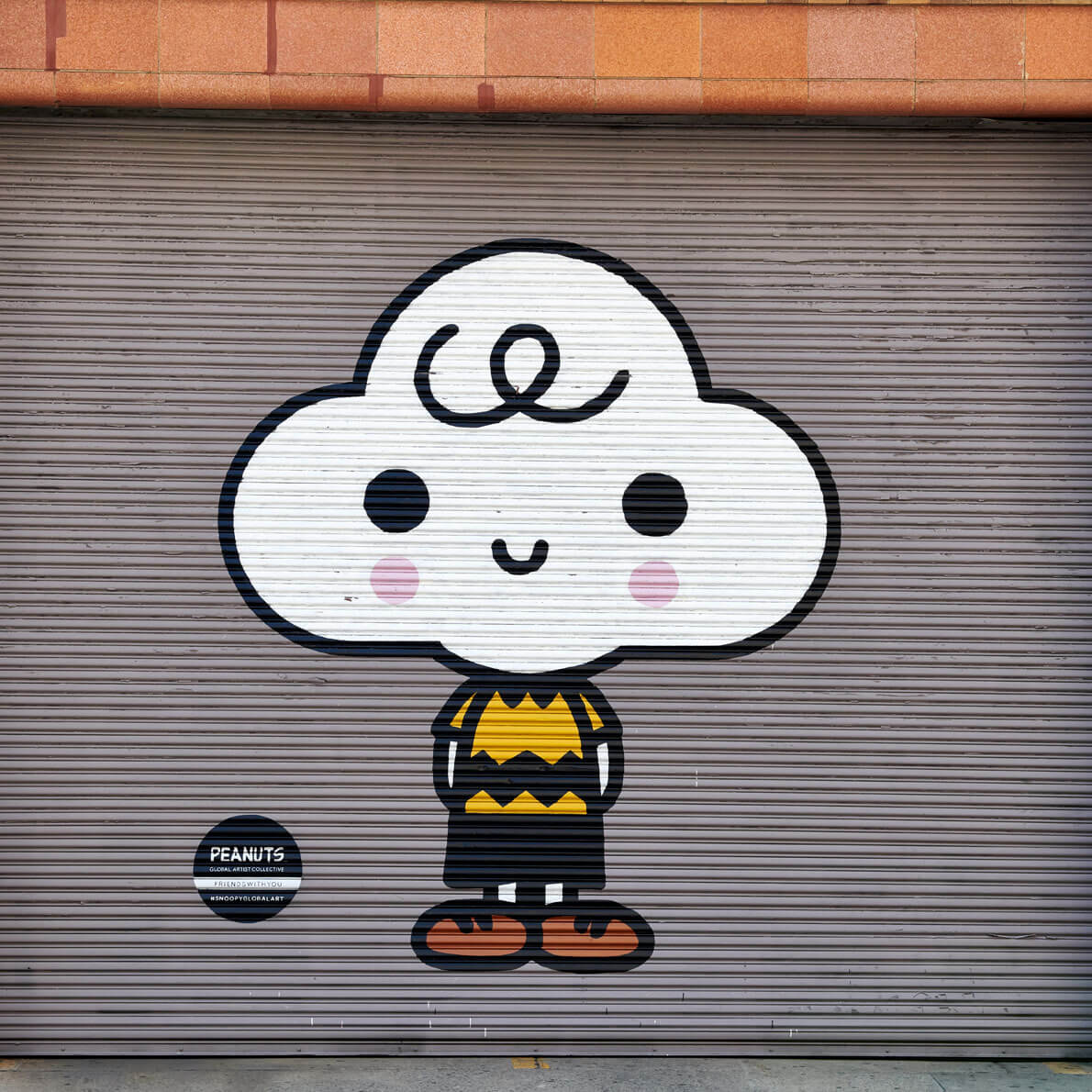 AVAF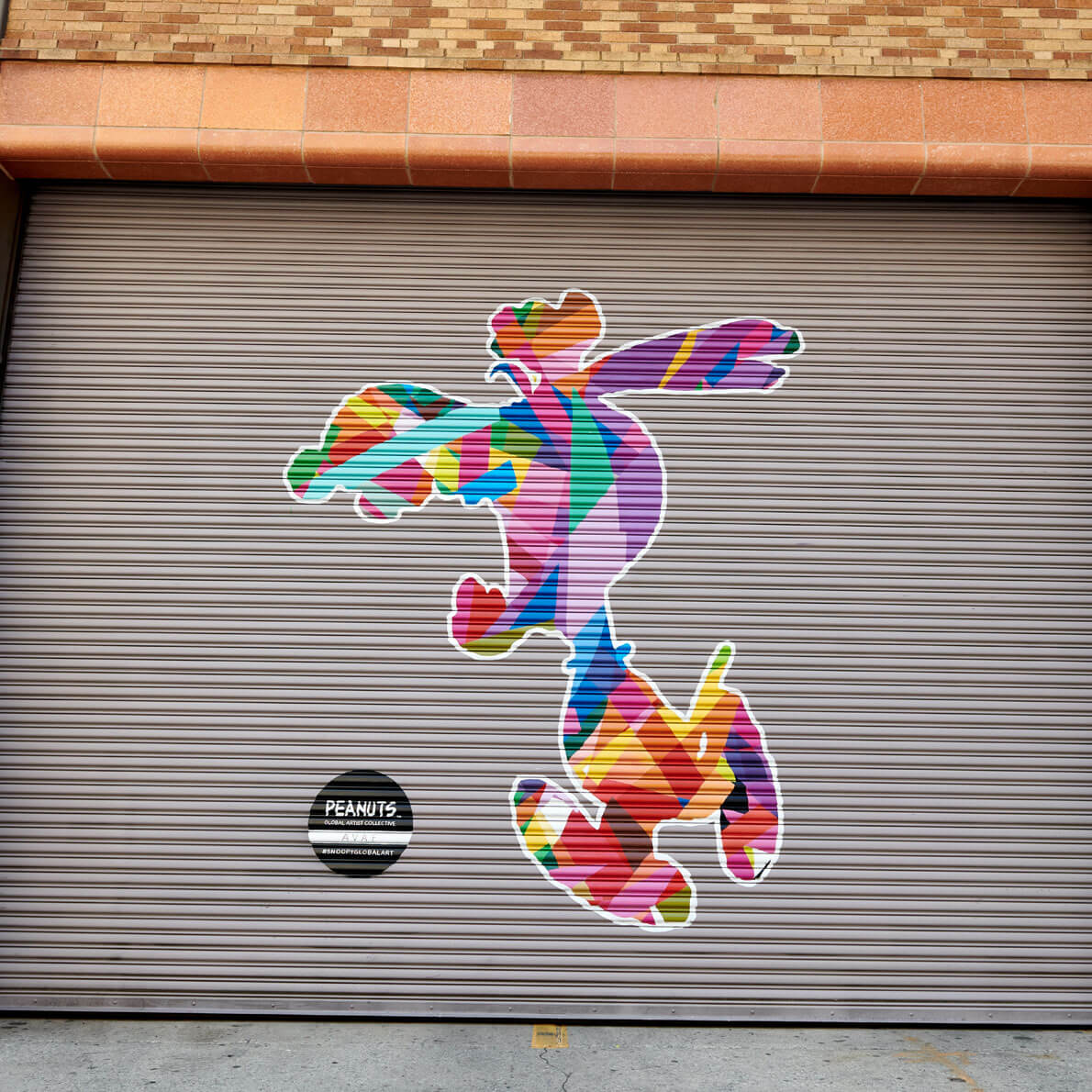 André Saraiva x Mr. A